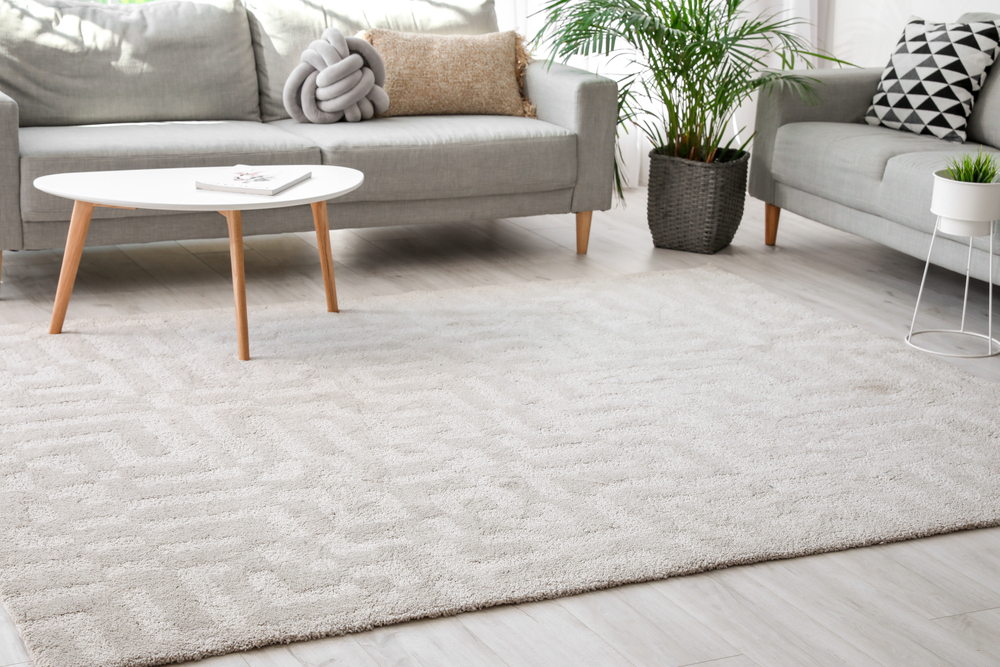 April 14, 2023 5:57 pm
Leave your thoughts
The carpeting in your home will take a beating over its lifetime. When choosing to carpet for your home, the area where you will install the carpet will determine the type of material you choose. Six types of carpet materials are commonly used inside residential homes.
High-traffic areas, for example, need carpeting made from durable material that is easy to clean and can withstand constant wear and tear. Knowing the type of exposure your carpeting will receive will help you choose the right material for each area.
Acrylic Carpeting
Acrylic carpeting is stain-resistant and has the appearance of wool. It is less likely to produce static than other types of carpeting. Acrylic carpeting is durable but will wear quickly if placed in high-traffic areas. Avoid using it for kitchens, living rooms, and dining rooms where people are walking constantly or moving chairs or furniture.
Acrylic carpeting is easy to clean. With regular vacuuming, you can keep the carpet looking its best by fluffing the fibers. Using a professional carpet cleaning service will ensure it gets the right care. Ripples can often be smoothed out using a hair dryer to heat the area.
Nylon Carpeting
Nylon carpeting is strong, durable, and resistant to stains, soil, and dirt. It will retain its fullness and texture for several years. It is easy to clean and maintain but creates static electricity. Nylon carpeting is a little more expensive, but its longevity and wearability make it well worth the cost.
Nylon carpeting works well in high-traffic areas and is ideal for homeowners with children and small pets. It is perfect for hallways, living areas, dining rooms, kitchens, and play areas. It's also a good choice for commercial properties with a lot of traffic.
When it comes to cleaning, regular vacuuming once or twice a week is all that is needed. Calling a professional cleaning company like Valley Carpet Cleaning is the best way to keep your nylon carpet looking brand new.
Olefin Carpeting
Olefin carpeting is made from a polypropylene compound. This type of carpeting is often used outdoors for its extreme durability and its resistance to moisture. This material has a texture similar to wool and is easily dyed to match a color preference.
One of the main drawbacks of this carpet is that it doesn't do well in direct sunlight. This carpet is ideal when used indoors and will look great on porches and other outside areas as long as it is in the shade. It will work well in bathrooms, kitchens, basements, playrooms, and most commercial environments.
Olefin carpet is resistant to stains and will dry quickly when cleaned. With regular vacuuming, you can keep your carpet looking fresh and clean. Professional carpet cleaning will extend the lifespan of your carpets, but dish soap and water will work if you need to spot-clean an area.
Wool Carpeting
Wool is an excellent choice for carpeting material for several reasons. This type of carpet is aesthetically pleasing and is resistant to dirt and stains. Wool carpeting is more expensive due to its strength and durability. Its ability to resist wear and stains makes it a popular choice for residential homes. It's popular for living rooms, dining rooms, bedrooms, and play areas.
When cleaning, a mild detergent can be used to treat stains. Regular vacuuming will keep soil and dirt to a minimum. Once or twice a week will keep the carpet fibers full and add volume. Having your wool carpet professionally cleaned once or twice a year is recommended. With proper maintenance, your wool carpeting will last for several years.
Polyester Carpeting
Polyester carpeting combines style and convenience. It is incredibly durable and tough enough to withstand almost any environment. Polyester resists moisture and stains but can start matting down if dirt is allowed to build up.
Polyester carpet has a soft texture and is excellent for high-traffic areas. Finished basements, bedrooms, living rooms, and dining rooms are good choices for this type of carpet. It will also hold up well in hallways and foyers.
To properly care for this type of carpet, vacuum it regularly. If stains occur, spot treat as soon as possible and vacuum away dirt and debris as quickly as possible to maintain volume and texture. It's also important to have your carpets professionally cleaned at least once a year, especially in high-traffic areas.
Triexta Carpeting
Triexta carpeting is one of the most durable materials in the industry. It will not break down as quickly as other types of carpets and will withstand almost any environment, including one that includes children and pets.
Triexta is one of the more expensive types of carpeting, but when you factor in its durability and longevity, it is well worth the price you pay. It will work in any area of your home and is ideal for stairs and high-traffic areas.
Maintenance for Triexta carpeting includes vacuuming at least two or three times a week. Treating spots immediately is preferable. Hiring a professional carpet cleaning company like Valley Carpet Cleaning at least once or twice a year is also a good idea. Regular maintenance will keep your carpet looking beautiful for many years to come.
Knowing which type of carpet material works best in the different areas of your home will help you make the best choice regarding cleaning and durability. At Valley Carpet Cleaning, keeping your carpets clean and in excellent condition is what we are all about! If you have questions, call our team of seasoned professionals today!
Categorised in: Carpet Cleaning
This post was written by Writer