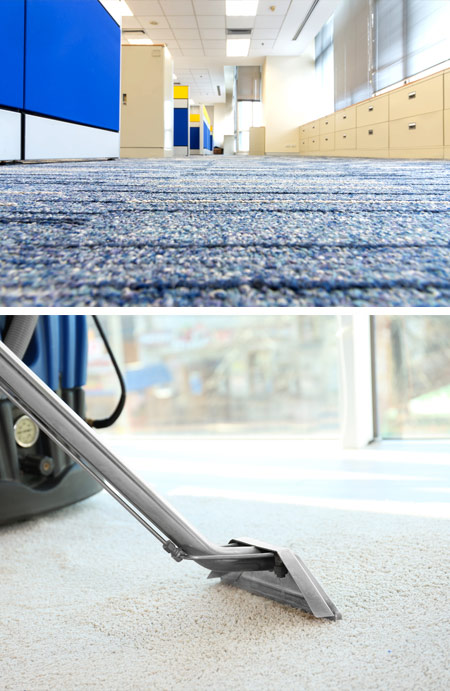 Commercial carpeting is subject to all types of heavy traffic, which means more opportunities for debris buildup, discoloration, odors and other unwanted problems. Through commercial carpet cleaning and carpet repair in Granada Hills, San Fernando Valley, Porter Ranch, and Northridge, CA, Valley Carpet Cleaning helps you maintain your commercial carpeting, to ensure it looks great, smells fresh and feels clean at all times.
CLICK TO CALL US & SCHEDULE COMMERCIAL CLEANING TODAY!
Valley Carpet Cleaning serves a broad range of commercial customers, including:
Offices: Few carpeted areas see foot traffic like office buildings. As a result, these areas need frequent care from qualified professionals. Call us for office cleaning in San Fernando Valley, CA to keep your carpet looking fresh and free of debris buildups.
Retail spaces: Presentation is everything in a retail environment, which is why having your carpets routinely cleaned is important. Let our cleaning crews restore the freshness, vibrant colors and neutral smell to your retail space's carpeted areas.
Hotels: You want your guests to feel welcome, comfortable and upscale while they stay with you. Clean carpets go a long way towards ensuring this! Let us be the ones to keep your hotel's carpet looking luxurious at all times.
Municipal buildings: There's a precedent for excellence that comes with every municipal building. When it comes to your carpets, we strive to uphold that standard. Let us put our experience and technology to work to clean your municipal office's carpeting.
Other facilities: Our experience cleaning carpets spans a broad range of different facilities. We promise immaculate results that renew and reinvigorate your commercial carpeting—guaranteed!
Don't let your carpeted commercial spaces succumb to heavy foot traffic. Choose Valley Carpet Cleaning to care for your carpets and experience a like-new level of freshness by the time we're done cleaning your facilities.
No matter the size of the space or the type of carpet, we leave behind results you can see, feel and smell. Contact us today at 818-368-1711 to have your commercial carpets or upholstery cleaned or repaired.