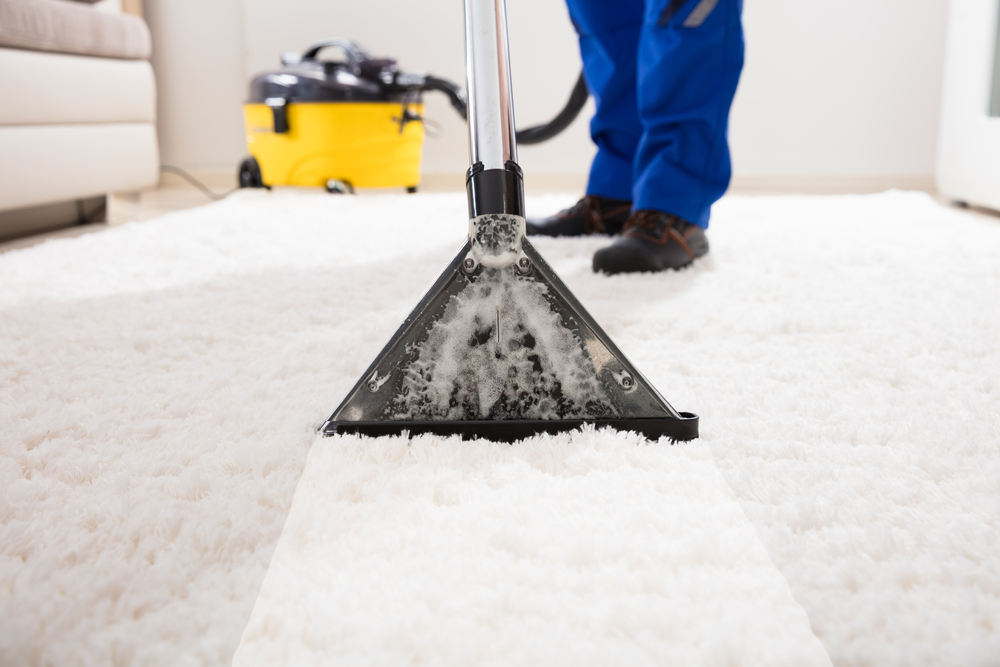 June 2, 2023 7:00 pm
Leave your thoughts
Cleaning your carpets may seem tedious, but once it's done, you will notice a significant change in your home environment. The room looks brighter and smells fresher. Walking on freshly cleaned rugs may bounce more and feel a little softer to the touch. Using a rug cleaning machine at home is excellent for superficial cleaning. You need a professional rug cleaning company that uses industrial machines and quality cleaning products to deep clean your carpets.
Cleaning Your Carpets on Your Own
Families with active households often have their own rug cleaning machine. Your own carpet cleaner allows you to clean your carpets whenever you notice they look dingy. You can clean spots and stains right away before they have a chance to set in. A quick pre-treat and immediate cleaning will be enough to keep your carpets looking sharp and clean. While home machines are convenient, they aren't as powerful as those used by professional carpet cleaning companies like Valley Carpet Cleaning.
Why Yearly Professional Cleanings Are Recommended
At Valley Carpet Cleaning, we know it's easy to clean your carpets when it's most convenient for you. The problem is that rug cleaning machines designed for home use normally don't have the power or cleaning capacity to pull out the dirt and grime that gets embedded deep into your carpet fibers. We recommend having your carpets cleaned professionally at least once a year to remove the dirt deep inside your carpet and allow the fibers to breathe.
What Is Involved in a Professional Rug Cleaning
When you hire the professionals at Valley Carpet Cleaning, we will go to great lengths to ensure your carpets are thoroughly cleaned. Every carpet is different, and the process may vary from time to time, but in most cases, it will include the following steps:
Vacuuming – An industrial vacuum removes dust, dirt, and particles. Several passes will be made in different directions to dislodge and remove as much dirt as possible before starting the pre-treating process.

Pre-treating – A pre-treating solution will be applied to high-traffic areas and any spots or stains that may be visible. Tough stains may need to be treated two or three times to ensure the stain is broken up and removed.

Cleaning – The actual cleaning will begin once the pre-treating process is complete. An industrial strength machine will use high pressure to send the cleaning solution deep into your rug. Intense suction removes the solution as the machine passes back over your carpet, and any dirt and grime loosens. Each time the machine passes over, more solution and dirt are removed.

Pet Urine Treatment – If you have pets, a special enzyme solution may be applied to your carpet to neutralize any pet odors that may be present. This is normally applied to areas where pets frequent and will help to keep stains and odors to a minimum.

Drying – Final passes may be made to remove as much solution as possible. The powerful suction of an industrial carpet cleaner can remove almost all the moisture left behind by the cleaning solution.

Post-clean inspection – After the final few passes, a post-cleaning inspection will remove all stains and discolorations.
Reasons to Schedule Professional Cleanings More Often
There are a few situations in which we would recommend more frequent professional cleanings. If you have areas in your home that experience excessive foot traffic, you may want to have the professionals at Valley Carpet Cleaning visit your home two or three times a year. This is especially true if you allow your family to wear their shoes as they move through your home. The carpet will look dirtier much faster in high-traffic areas.
Homes with pets and children will often have carpets that look dirty almost immediately after you clean them. Homes are meant to be lived in, and pets and children tend not to always be neat and tidy. Hiring a professional carpet cleaning company to visit your home every few months will ensure they always have a clean, healthy environment to grow and play.
If any family member has allergies, asthma, or any other type of upper respiratory condition, you must keep your home as clean as possible. Even if you run your rug cleaner once a month, you should still call the professionals at Valley Carpet Cleaning every few months to keep your carpets as dirt and allergen-free as possible. Vacuuming your carpets every two or three days will also help.
Benefits of Having Your Rugs Professionally Cleaned
One of the most important benefits of having your rugs and carpets professionally cleaned is extending their lifespan. Deep cleaning prevents the fibers from being matted down and damaged. The cleaning solution removes the dirt and particles that can damage the fibers. The strong suction pulls them up and helps them hold their original shape for much longer. The cleaning solution eliminates bacteria and prevents odors and stains from becoming a major problem.
If you have questions about how often your carpet needs cleaning, call the professionals at Valley Carpet Cleaning. We work with all types of carpets and use the industry's most advanced equipment and the highest-quality cleaning solutions. When you want the best, you call the professionals known for quality service and workmanship. The professionals at Valley Carpet Cleaning will always go the extra mile for your satisfaction.
Categorised in: Area Rug Cleaning, Rug Cleaner
This post was written by Writer